Jobs
Wildlife Conservation Jobs – Winter economy plan: UK braced for job losses as Rishi Sunak replaces furlough with less generous scheme
Britain is braced for a wave of job losses after the chancellor, Rishi Sunak, admitted that an emergency package of financial support for business and workers will not be enough to rein in fast-rising unemployment as coronavirus restrictions bite.Unveiling his winter economy plan in place of the cancelled Budget, Mr Sunak confirmed that the furlough…
Wildlife Conservation Jobs –
Britain is braced for a wave of job losses after the chancellor, Rishi Sunak, admitted that an emergency package of financial support for business and workers will not be enough to rein in fast-rising unemployment as coronavirus restrictions bite.
Unveiling his winter economy plan in place of the cancelled Budget, Mr Sunak confirmed that the furlough scheme which has kept millions in jobs will end on 31 October.
In its place, he unveiled a significantly less generous job support scheme, which will require employers to pay 55 per cent or more of salaries for staff, who must be able to work at least one-third of their normal hours to be eligible.
The package – also including VAT breaks for hospitality and tourism, grants for the self-employed, and deferred payment of tax bills – was broadly welcomed by business, with the Confederation of British Industry saying it would "save hundreds of thousands of viable jobs this winter" and the British Chambers of Commerce saying it would give the economy "an important shot in the arm".
But there were fears that the end of furlough will sound the death knell for large numbers of posts, such as nightclub staff, which cannot be carried out even on a short-time basis while the "rule of six", social distancing and 10pm curfews continue.
The Institute for Fiscal Studies (IFS) said the end of furlough, which even after being scaled back will next month require employers to pay only 20 per cent of wages, is "likely to translate into sharply rising unemployment".
Wildlife Conservation Jobs –

UK news in pictures
Show all 50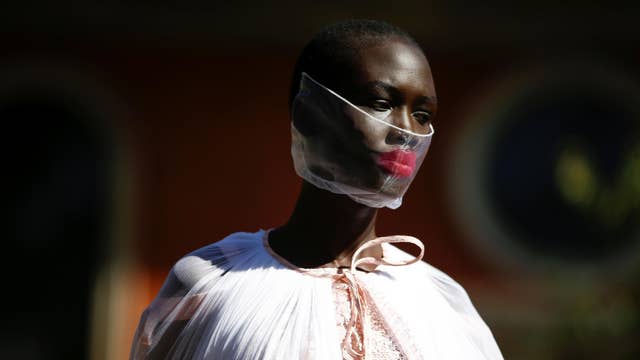 And Mr Sunak himself said: "I can't save every business; I can't save every job. No chancellor could." It was impossible to say how many jobs would be saved and how many lost because of the changes, he conceded.
The prime minister, Boris Johnson, who skipped Mr Sunak's statement to visit police recruits in Northamptonshire, said the chancellor was "being totally realistic with people about the prospects of the economy: things will be tough". 
Under the job support scheme, coming into effect on 1 November and due to last six months, staff will have to work at least one-third of normal hours at their usual pay. Government and employers will each pay one-third of the wage for unworked hours, with the state contribution capped at £697.92 per month. Workers will end up with at least 77 per cent of their usual pay as a result.
Asked if councils would be eligible, the Treasury last night would only say guidance would be set out in the coming weeks.
Meanwhile, the self-employed were offered a grant worth up to 20 per cent of average monthly profits for the period of November to January, up to a total of £1,875. Tourism and hospitality businesses will benefit from a 5 per cent VAT rate.
Up to half a million businesses with deferred VAT bills will be given more time to pay them back, while self-assessment tax payments will not come due until January 2022.
Independent economists put the cost of the chancellor's winter plan at around £5bn, on top of the £160bn already spent by the government. But Mr Sunak declined to put an exact price tag on the package, beyond saying that VAT measures will cost around £800m and job support about £300m a month for every 1 million workers enrolled. 
The chancellor said his primary goal was to support jobs, but that an "evolution" in the government's approach meant it could no longer support jobs which are not viable.
The Most Powerful Sale & Affiliate Platform Available!
There's no credit card required! No fees ever.
Create Your Free Account Now!
"Our economy is now likely to undergo a more permanent adjustment," he said. "The sources of our economic growth and the kind of jobs we create will adapt to the new normal and our plan needs to adapt in response."
And he added: "The truth is the responsibility for defeating coronavirus cannot be held by government alone. It is a collective responsibility shared by all because the cost is paid by all."
The director of the IFS, Paul Johnson, said the job support scheme was "significantly less generous" than the job retention scheme it replaces.
The chancellor was "trying to plot a difficult path between supporting viable jobs while not keeping people in jobs that will not be there once we emerge from the crisis", said Mr Johnson, adding: "With employers now having to pay at least 55 per cent of the normal wages of their employees it is clear that many jobs will be lost over the coming months."
Unions and Labour called for the government to fund training and other support for the jobless to find new work or start their own enterprises.
With 700,000 people already having lost their jobs because of the coronavirus crisis, the TUC general secretary, Frances O'Grady, called for the establishment of a national recovery council, bringing together government, business and unions to revive the economy and employment.
"This scheme will provide a lifeline for many firms with a viable future beyond the pandemic," she said.   
"But there's still unfinished business. Unworked hours under the scheme must not be wasted. Ministers must work with business and unions to offer high-quality retraining, so workers are prepared for the future economy." 
Entertainment and media union Bectu said the chancellor had failed to provide a lifeline to theatres already laying off thousands of staff and had "turned a deaf ear" to the needs of the thousands of freelancers who make up the backbone of the creative industries.
The union's head, Philippa Childs, warned that without more support "the UK creative sector will not get through the winter".
The Prospect union's general secretary, Mike Clancy, said: "The new job support scheme is better than nothing, but it will do little for sectors that will still be effectively closed by government restrictions who will not be able to bring workers back for the minimum number of hours."
The shadow chancellor, Anneliese Dodds, said she was relieved that the government had "U-turned" after 40 times ignoring her calls for targeted support for jobs to follow the withdrawal of furlough.
But she said the package was "too little, too late" for many workers, and lacked the incentives for training needed to prepare those now being made redundant for the jobs of the future.
"We lagged behind on wage support; we lagged behind on support for those having to self-isolate; we're lagging behind on green investment; and for these and other reasons it looks like our recovery will be lagging behind," said Ms Dodds. "When will the chancellor provide the back-to-work budget this country needs?"
Subscribe to the newsletter news
We hate SPAM and promise to keep your email address safe