Conservation Africa News
Conservation Africa News – Daily briefing: "The pandemic is gaining full momentum" in Africa
Hello Nature readers, would you like to get this Briefing in your inbox free every day? Sign up here There is still hope for the critically endangered red handfish (Thymichthys politus).Auscape/Universal Images Group via Getty First modern marine fish declared extinctIn March, the International Union for Conservation of Nature (IUCN) Red List declared the smooth…
Conservation Africa News –
Hello Nature readers, would you like to get this Briefing in your inbox free every day? Sign up here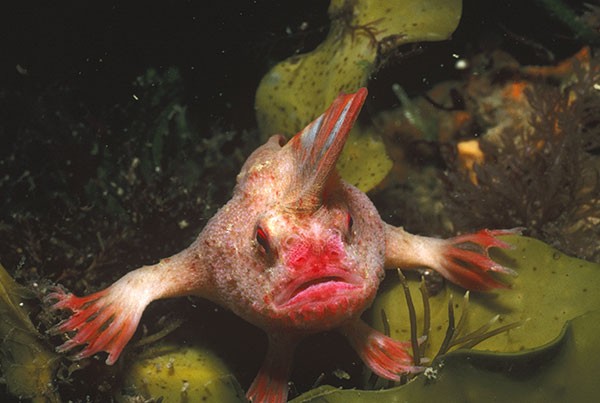 In March, the International Union for Conservation of Nature (IUCN) Red List declared the smooth handfish, Sympterichthys unipennis, extinct. It is the first marine fish alive in modern times to be declared gone forever. The bottom-dweller was one of the first fish species described by European explorers in Australia. Now none has been reported in well over a century. "It might be hard to imagine why a little organism occupying a small niche in a place few humans ever visit might be important," says conservation scientist Katie Matthews. "But it's an enzyme from an extremophile microbe that's being used in tests to diagnose COVID-19 right now."
Scientific American | 3 min read
Harvard University and the Massachusetts Institute of Technology are suing the US government over an immigration rule that could affect more than one million international students. US Immigration and Customs Enforcement announced last week that it was withdrawing an exemption, prompted by COVID-19, that allowed students on some visas to take all their classes online. Students could be deported if their institutions don't offer them any in-person classes in the new academic year. Other universities, including Columbia, Northwestern, Duke, Yale and the University of Massachusetts, have filed an amicus brief supporting the lawsuit. "The order came down without notice—its cruelty surpassed only by its recklessness," says Harvard University president Larry Bacow. "It appears that it was designed purposefully to place pressure on colleges and universities to open their on-campus classrooms for in-person instruction this fall, without regard to concerns for the health and safety of students, instructors and others."
National Geographic | 8 min read
Conservation Africa News – COVID-19 coronavirus update
Prison authorities in California declined free coronavirus tests and urgent advice from scientists. Now, San Quentin State Prison is grappling with the second-largest coronavirus outbreak in the United States. In this week's COVID-19 podcast, the Nature news team discusses what happened, and how similar tragedies in prisons can be prevented.
This is the last episode of Coronapod in its current form. Please fill out our short survey to let us know your thoughts on the show.
Nature Coronapod | 46 min listen
Subscribe to the Nature Podcast on iTunes, Google Podcasts or Spotify.
"The pandemic is gaining full momentum" in Africa, says John Nkengasong, head of the Africa Centres for Disease Control and Prevention. On Thursday, Nkengasong announced that new cases were up 24% on the continent in the past week. Egypt, Nigeria, South Africa, Ghana and Algeria account for the lion's share of the confirmed cases. On Twitter, Nkengasong called for "an aggressive and bold approach" of mask-wearing, testing, contact tracing and community response to contain the spread.
The Most Powerful Sale & Affiliate Platform Available!
There's no credit card required! No fees ever.
Create Your Free Account Now!
Outbreaks in crowded care homes, housing and workplaces show how COVID-19 can spread like wildfire in close quarters in cities. We need to improve our ability to predict where the superspreading hotspots might be, argue complexity researcher Roland Bouffanais and Sun Sun Lim, who studies communication and technology. They outline how scientists, health authorities, governments and urban planners can create healthier, more pandemic-proof cities.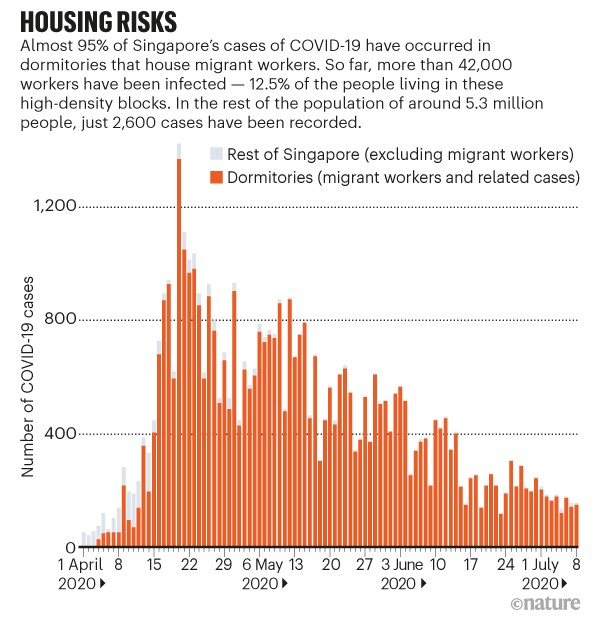 Conservation Africa News – Features & opinion
Want to get ahead in business? Entrepreneurs need to be resilient, patient and strong team players, says biotech businessperson Barbara Domayne-Hayman, the entrepreneur in residence at the Francis Crick Institute in London. She emphasizes the need for your fledgling company to have strong foundations in market awareness, technology, people and finances.
The next milestone in quantum computing might not sound as glamorous as 'quantum supremacy', but scientists (and editors) will tell you it's just as important: error correction. "It is really the difference between a $100-million, 10,000-qubit quantum computer being a random-noise generator or the most powerful computer in the world," says physicist Chad Rigetti, the co-founder of Rigetti Computing. Discover — with the aid of some helpful graphics — how physicists are trying to keep their qubits queued up.
Read more: Beyond quantum supremacy: the hunt for useful quantum computers (Nature | 10 min read, from October)
Last week, our intrepid explorer Leif Penguinson blended in at the spectacular limestone needles of Tsingy de Bemaraha National Park in northwest Madagascar. Can you find the penguin? When you're ready — here's the answer.
Flora Graham, senior editor, Nature Briefing
Subscribe to the newsletter news
We hate SPAM and promise to keep your email address safe